Savoring Flagstaff: A Culinary Adventure in Arizona's Vibrant Mountain City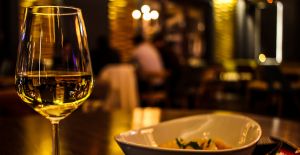 Are you on the hunt for a delectable culinary experience? Look no further than Flagstaff, Arizona! Nestled amid picturesque mountain landscapes, Flagstaff isn't just a nature lover's paradise; it's also a flourishing hub for foodies seeking diverse and delicious dining experiences. We invite you to join us on a gastronomic journey through the city's vibrant culinary scene. From
cozy cafes to high-end restaurants, Flagstaff boasts an array of dining options that cater to every palate and preference.
Culinary Diversity: A Melting Pot of Flavors
Flagstaff's culinary landscape mirrors the city's diverse culture. Local chefs draw inspiration from the rich tapestry of the region, blending traditional Southwestern flavors with modern culinary techniques. Embrace the authentic taste of the Southwest with savory dishes featuring indigenous ingredients like mesquite, prickly pear, and local honey. Be prepared for a burst of flavors that tell the story of the region's rich heritage.
Farm-to-Table Delights: Freshness Personified
Eco-conscious food lovers will find paradise in Flagstaff. The city is a haven for farm-to-table dining, with numerous restaurants that use locally sourced, fresh ingredients. For dishes crafted from organic produce, grass-fed meats, and artisanal cheeses, consider checking out Shift, Josephine's, and Teatro.
Brews and Views: Craft Beer and Beyond
Flagstaff's culinary adventure is wider than food. The city has made a name for itself in the craft beer scene. With a flourishing craft brewery community, beer aficionados will revel in the extensive selection of handcrafted ales, lagers, and stouts. Pair your meal with a local brew from Mother Road, Historic Brewing Co., or Grand Canyon Brewing Company and Distillery, and savor the panoramic views of the San Francisco Peaks.
Cozy Cafés and Quaint Eateries: A Charming Experience
Flagstaff's culinary charm extends beyond fine dining. Quaint cafes and eateries around the city offer a cozy atmosphere to relish homemade pastries, artisanal sandwiches, and gourmet coffee. For cozy treats, consider Eat n Run, Macy's European Cafe, and Mozelle's Bakery.
A Culinary Haven for All Tastes and Preferences
Whether you're a vegetarian, vegan, or have dietary restrictions, Flagstaff's restaurants cater to diverse nutritional needs. From trendy vegan eateries like Plantasia Eatery to restaurants offering gluten-free options like Toasted Owl Cafe, everyone can find something to tantalize their taste buds.
Flagstaff, with its perfect blend of natural beauty and a diverse culinary landscape, is a destination where your taste buds can truly explore and appreciate the flavors of the Southwest.
Come hungry, leave delighted, and plan your next culinary escape to Flagstaff, Arizona. Your taste buds will thank you! Stay tuned for more exciting updates and events in the Greater Flagstaff area – where adventure meets flavor!