Greater Flagstaff Chamber of Commerce
Why join the Chamber of Commerce?
The Chamber of Commerce can support and help your business grow in many ways. The Chamber creates a strong local economy, we are your business advocate, we provide networking and marketing opportunities to elevate your name/brand, and the Chamber promotes economic prosperity, just to name a few goals. Click to learn more about the Flagstaff Chamber can help your business develop and thrive.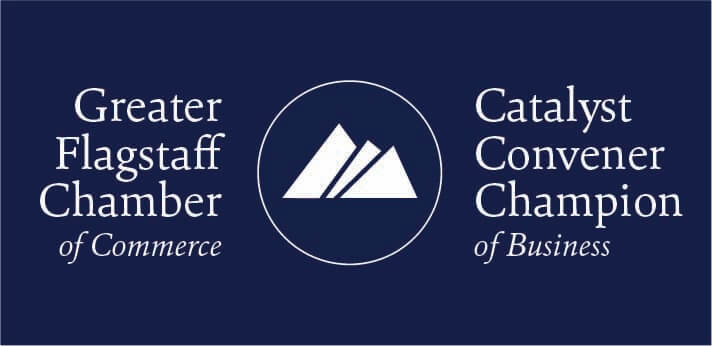 The Greater Flagstaff Chamber of Commerce is a CATALYST of business growth and success, a CONVENER of leaders and influencers, and a CHAMPION of the business community.
Partners for Community Growth