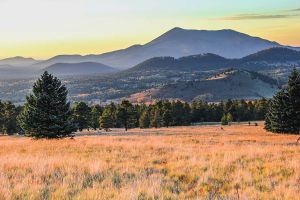 Many Who Quit Didn't Show Up in Unemployment Numbers -- What Gives?
Millions of Americans have quit their jobs during the Great Resignation. 4.4 million employees left their jobs in September alone in search of greener pastures with July and August numbers not far behind. It would be expected that everyone that quit would either need to be reliant on unemployment benefits or another form of financial support. Unemployment data is showing a different story though, toting the lowest unemployment rates since the pandemic began.
What Americans Are Doing After Resigning
They're doing what Americans do best, starting their own businesses! Many who work for themselves say they will never again work for someone else. Even during the rocky beginnings of a new business endeavor, the freedom and ability to explore interests creates value that can't be matched with how businesses have handled their workforce for the last 20 years.
Over half a million new self-employed workers have sprouted up since the pandemic began per the US Labor Department. The IRS also reports a huge spike in tax ID applications with a majority of them being for unincorporated businesses where the individual is the only employee. Online marketplaces are seeing an increase in sales of handmade goods and creative works such as writing, videography and voice acting. The Wall Street Journal has put together an excellent compilation of sources for the data driving these observations.
New and Existing Business Owners Should Be Excited
Thinking about employees quitting and leaving a company with open vacancies may seem like a nightmare, but there's a silver lining that many overlook. Rather than the Great Resignation ending in record-high unemployment numbers, workers and self-employed individuals are instead looking to put their time into something they're proud of.
For business owners this means that creating the right value for a position will result in a driven and passionate employee that takes joy in their work rather than disdain. It's easy for larger companies to lose sight of the humanity behind a list of employees and this new wave of change could help change that. Even small businesses can be overburdened by responsibilities and lose sight of the positive workplace they initially had planned.
Great Endeavors Are in Store for Everyone
The opportunity to position a brand or company as one that values everyone it works with shouldn't be overlooked either. For many businesses in our community this means a chance to create an even better environment for workers, setting themselves up for consistent staffing for years to come. When a member of the community shares positive experiences of a business with friends and family, it can inspire them to seek out employment with the same group.
Newly self-employed business owners will bring different industries and products to our region which promotes collaboration previously unavailable. Working with these sole owners is also simpler and more straightforward compared to larger corporations that have multiple layers to work through just to establish a communication channel. The Chamber looks forward to the new opportunities being created that will ultimately elevate our community to new heights.